Team Works | Social Volunteering in Seattle
---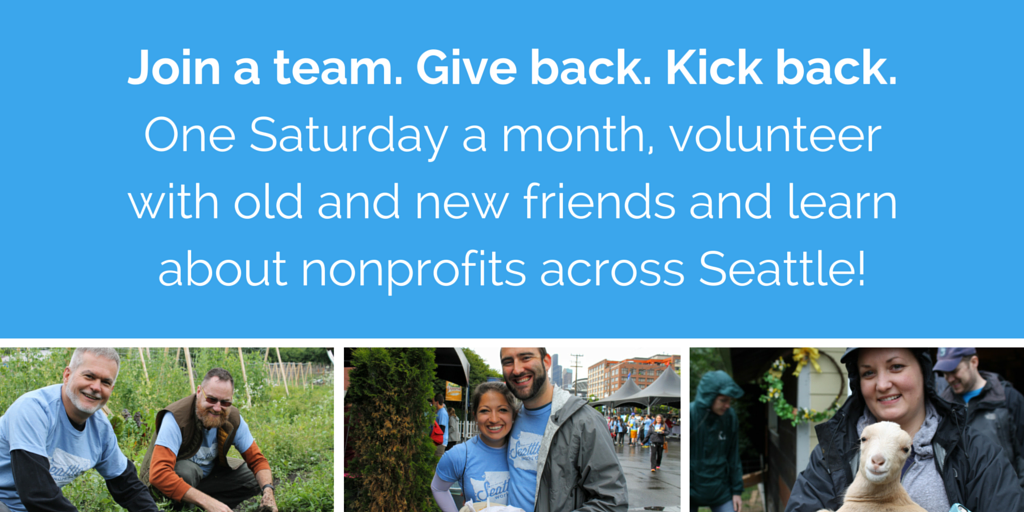 Team Works is the best way to make new friends while giving back in Seattle. Once a month, for four months, you and a group of 15 volunteers will serve at a different organization in Seattle. Get to know the city and your friends in a whole new way.
Team Works happens twice a year, February - May and September - December.
Projects are scheduled on Saturdays from 10am - 2pm. Exact scheduling details subject to change based on nonprofit partner needs.
Spring Round 2017 Dates

Registration Opened: Wednesday, 2/1

Project One: Saturday, 2/18

Project Two: Saturday, 3/18

Project Three: Saturday, 4/8

Project Four: Saturday, 5/20

Fall Round 2017 Dates

Registration Opens: Wednesday 8/23

Project One: Saturday, 9/9

Project Two: Saturday, 10/14

Project Three: Saturday, 11/11

Project Four: Saturday, 12/9
Registration for the Spring Round of Team Works has now closed. Here are some other ways to get involved: