Seattle Works Day | June, 2020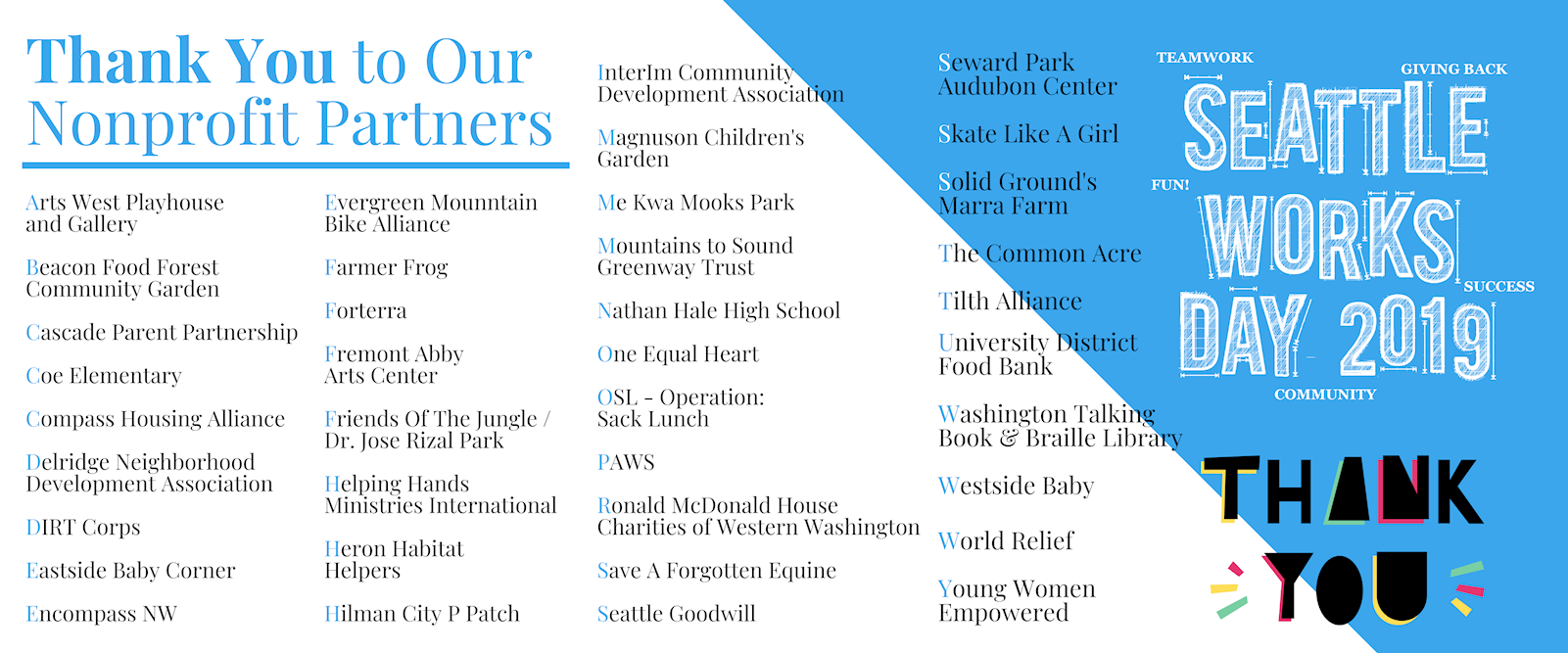 One day. 50 nonprofits. 1,000 volunteers. One Party.
Three months. One year. Your entire life. No matter how long you've lived in Seattle, you know about the tremendous boom we're going through. So join Seattle Works for ONE DAY, a day of epic service, to make a difference in this community we're proud to call home.
On Seattle Works Day, thousands of volunteers and local companies come together to volunteer at over 50 nonprofit partner locations. Sign up for a morning of volunteerism, then join us at a complimentary after-party to celebrate with your fellow volunteers!
Have questions? Check out our FAQ page or email us!
Schedule:
12 - 3:30pm: Volunteer projects around the city
3:30pm - 5:30pm: After Party at Pyramid Alehouse beer garden (1201 1st Ave South)
Having trouble registering? Check out this handy guide!
*If you are a nonprofit looking for more information about hosting volunteers, click here!*
---
View our sponsorship page and email us to talk about what the ways your company and employees can be involved in Seattle Works Day!
---
At Seattle Works we strive to build a diverse and welcoming community through focus on equity in all aspects of our work. As part of this work, we expect and encourage our partners to work with us to make sure volunteering is accessible and welcoming for everyone. To learn more about our goals, please visit our Equity page. If you have experienced harassment, micro- aggressions, racial discrimination or other racial misconduct at a Seattle Works event, please hold us accountable via our Racial Grievance Reporting Form.
---
Thank you to our 2019 Seattle Works Day sponsors!
Premera Blue Cross
Microsoft
Starbucks
Zillow
Facebook
Socius Law Group
Point B
Accenture
PCC
Pyramid Brewing Co.