The Bridge: Board Training
---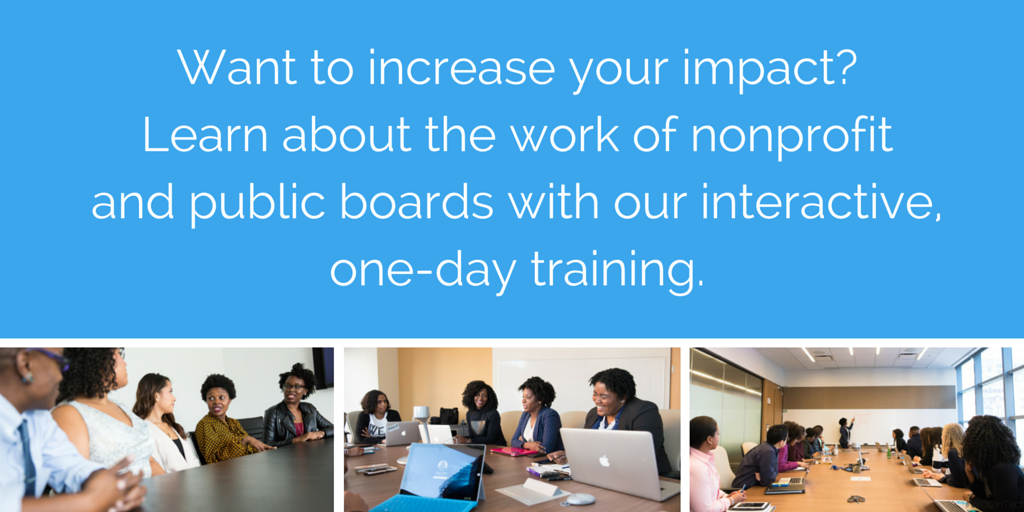 Do you want to make a greater impact in your community? Serving on a nonprofit board is a valuable way to advance the causes you are passionate about! Since 2004, Seattle Works has trained nearly 200 people every year on the basics of board service through The Bridge: Board Training.
"Great clarification of different types of boards and commitment levels involved - I now am confident I can succeed on a board aligned with my skills, passion, and time." – Bridge Graduate '17

"I loved this course and so appreciate Premera bringing the opportunity to us! Seattle Works rules and I can't wait to get more involved! This was the motivation I needed! I have been invited to serve [on a board] and now will happily say yes." – Bridge Graduate '16

"I can do this and I want to do this! All day, the class reinforced for me that this is the way I want to help my community." – Bridge Graduate '15

"[The training] was very helpful. Definitely answered the questions I had about becoming a board member, and whether this would be right for me." – Bridge Graduate '14
Want to learn more? Download our information sheet or email us!
Upcoming Trainings
$150 Registration Fee
Limited Scholarships Available

Hosted from 9am - 5pm
at Impact Hub Seattle
220 2nd Ave South, Seattle, WA